On Thursday, 1st, April, 2021, The editor-in-chief of JHSMR (Assoc. Prof Jitti Hanprasertpong) and the editorial board member of JHSMR (Dr.Somyot Chirasatitsin) have participated in "The 4th Workshop on System and Quality Development for Thai Journals in Scopus Project" hosted by the Thai-Journal Citation Index Centre (TCI) collaborated with the Thailand Science Research and Innovation (TSRI), the School of Energy, Environment and Materials at King Mongkut's University of Technology Thonburi (KMUTT) and the National Electronics and Computer Technology Center (NECTEC). The workshop was held at Eastin Grand Hotel Sathorn, Bangkok, Thailand.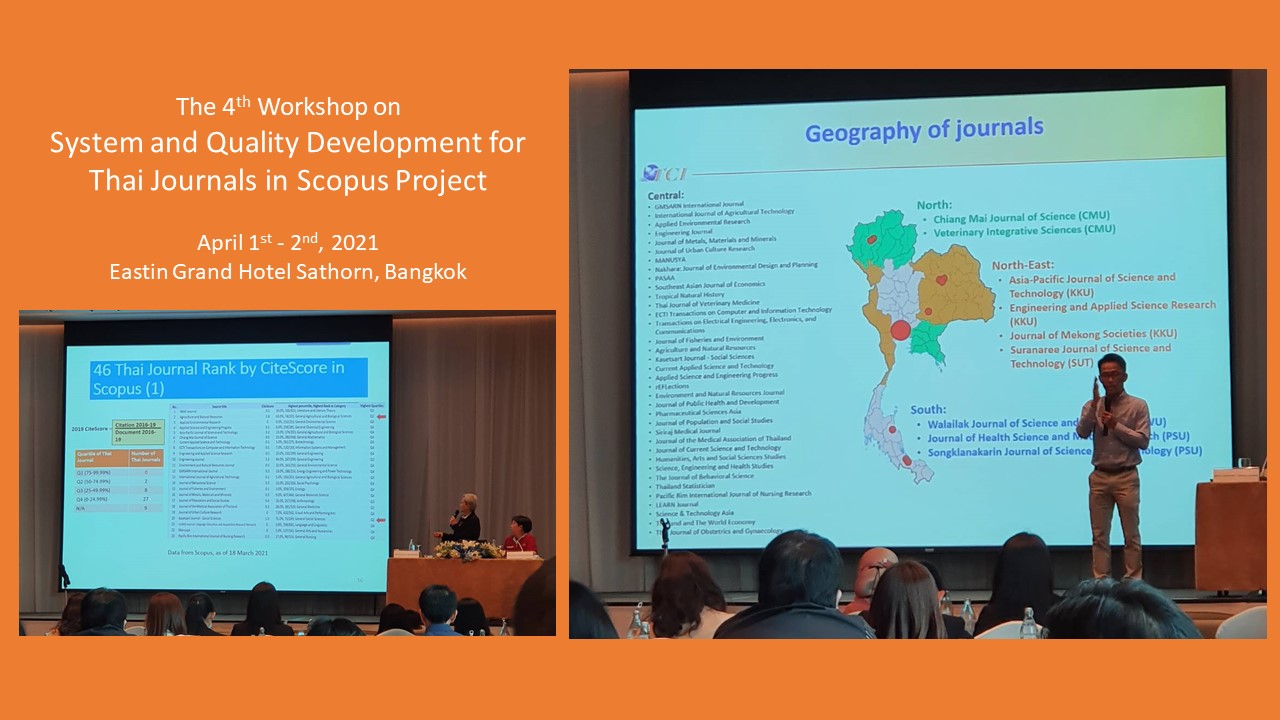 During 2 days of the workshop, The cheif editors of
46 Thai journals
indexed in Scopus have attended and exchanged the experiences while using the Editorial Manager (EM) platform.  The workshop started with a Welcome Address by  the Head of Thai-Journal Citation Index Centre (TCI), Prof. Dr. Narongrit Sombatsompop.  After that the assistant to the Head, Dr. Nongyao Sripromsuk, and the TCI Programer, Mr. Santi Ittiritmeechai, reported the project outputs in the first quarter of 2021 and addressed how to drive the performance improvement of the editors using the EM platform. Then Dr. Krich Nasingkun from NECTEC gave recommendation and suggestion using the EM platform. Finally, Prof. Dr. Narongrit provided an information about the Editorial Mentoring System for supporting other Thai journals being indexed in Scopus.